I've decided maybe monthly is something I can keep up with as far as a blog post, so here goes for May!
May is a month where it started out almost like winter, and ended up in summer. Such is spring in Chicago ... not much of it!
I was out taking photos two weekends this month.
First was a CAT event on May 11 in Oak Creek, Wisconsin sponsored by the Cudahy Kennel Club. CAT stands for Coursing Ability Test and it's the first time I've attended anything like this since the 70s when I had basenjis. By the way, my basenjis could have cared less about a white plastic bag, but we gave my malamute, Bambi, a chance and she was quite willing to chase!
Fast & furious and COLD were the buzzwords for the day. I'm sorry to say I wussed out ... the morning session went nearly to 2:00 and since I knew I had commitments that required me to leave by 3 (which would normally be the time the whole event would have ended), I skipped the afternoon session. Just as well, it took me hours to warm up! The was the maiden voyage of my new camera which had arrived earlier in the week. Despite the long distances I was pretty amazed at the focus but it was tough for me to actually get a lock on the dogs when they were far away (and they were quite far sometimes) especially if they were all brown or all black. I needed a zoomier lens to ever do this again!
If you ever get the chance to watch a CAT, take it ... dogs love it! One overanxious Berner actually took one of the fences down to get IN! Another dog left the Fast CAT area and infiltrated the CAT area somehow and it was quite an interesting 15 minutes or so before they finally caught him! I was pretty impressed with the shibas who all were easily leashed after their runs, considering it might have been forever for me to catch mine! :)
Here are a few fun photos, I don't know if they're anything coursing people want, but I love the water shots! http://lyndabeam.zenfolio.com/f60915580 (still working on this event actually, since photos are from so far away they require a LOT of editing!)
Dogshow 2016-05-14 Oak Creek CAT--093334-4Quin the Belgian Sheepdog at the CAT (note to self, still need to remove the cone from this one, Jonathan has promised to teach me!)
Dogshow 2016-05-14 Oak Creek CAT--092350Leah Crowley and her best friend Loki
Dogshow 2016-05-14 Oak Creek CAT--090151-3Murray shows the big dogs how it's done!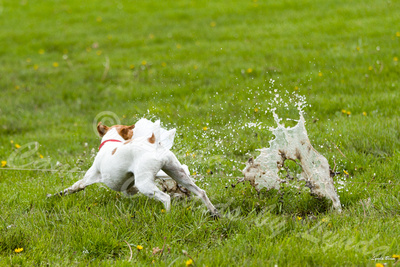 Dogshow 2016-05-14 Oak Creek CAT--121754-4and it seems that CAT can also be a water sport!
The other weekend was a trip to Michigan for the Nippo Classic (a show for the native Japanese breeds judged by a Nippo judge in the Japanese style). As some of you know, I have shibas, and have also owned and shown akitas so this is an event I especially enjoy shooting. Many photo ops for the dogs as they stand around posing a lot :) It's also a show where I get to reconnect with good friends from far away. http://lyndabeam.zenfolio.com/f255968432
Photo Shoot 2016-05-20 Michigan--122044Asst Judge Bill Fletcher verifies with a thumbs up that T&T (teeth and testicles) are all there on this puppy!
Photo Shoot 2016-05-21 Michigan--085144
Photo Shoot 2016-05-21 Michigan--091115
Photo Shoot 2016-05-20 Michigan--131953The Nippo Judge takes photos of all the winners to take home
I was finished with the Nippo show soon enough on Saturday to be able to shoot groups and BIS at the Genesee County Kennel Club held on the same site. http://lyndabeam.zenfolio.com/f269500872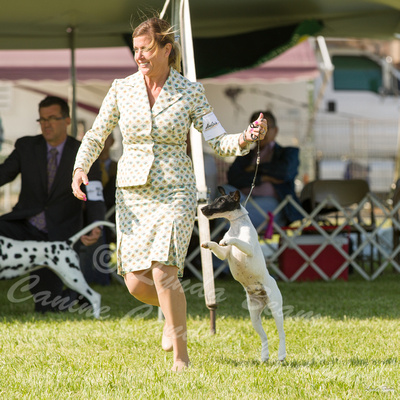 Photo Shoot 2016-05-21 Michigan--161522-4
Photo Shoot 2016-05-21 Michigan--140521-2
Photo Shoot 2016-05-21 Michigan--143247
Photo Shoot 2016-05-21 Michigan--154031Ripcord was excited to win the Working Group! He also was BIS!
It was fun to see dogs and people I haven't seen in a while. I realized that I had not been to Michigan since 2001! Every town I passed brought forth memories of good times.
In between the Nippo Classic and the groups, I also squeezed in a portrait session for Kiko the Shiba! Watch for these two ladies at upcoming shows! Thanks to Caitlin and Deanna for hiking all over the grounds to find the perfect spots!
Photo Shoot 2016-05-21 Michigan--132021
Photo Shoot 2016-05-21 Michigan--131241
On deck for June ...
Fox River Valley KC (June 4 & 5) is likely if the weather is good -- no fun to sit in the mud and rain, and realistically not much to shoot!
If it rains at Fox River Valley, then the new lens (Sigma 150-600) may make its debut at the June 11 CAT in Oak Creek. I don't know that I'm ready to commit to the whole day yet and would need to get permission, so might just go and shoot my friends for fun and to get some practice using the Sigma lens.
I will also be at the Grayslake cluster every day (June 16-19), although I will be ring stewarding at least for the Little Fort shows on Thursday/Friday so will only do groups those days most likely. I have a request to take candids at the Staffy specialty on Saturday.
Later on in the summer, look for us to be at DeKalb, Wisconsin Wonderful Weekend & Cudahy/Racine if weather permits. Please contact me privately if you'd like a private session at any of these shows and I'll do my best to accommodate you. I'm also able to do private sessions on off weekends as well. Best times are very early morning or just before dusk to get the best light.

See you at the shows!